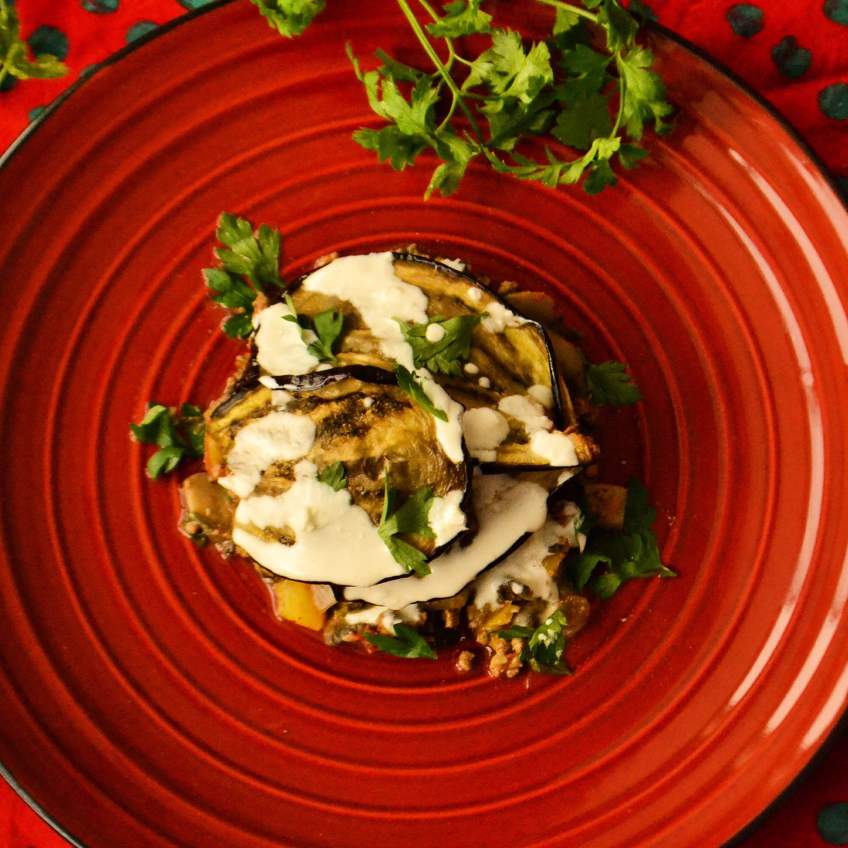 Per Te. Italian goodness "for you".
The couple sitting behind us was getting scolded. "Where were you both? I haven't seen you in a long while!" As was the couple seated in the corner beyond us. "Hey, where is our little boy? Why didn't you bring him?" The man shouting out these endearing hellos was busy behind a counter, applying final touches to a gorgeous looking antipasti platter. He wore a black apron, greeted me warmly as I clicked his picture and resumed to rule his kitchen like a boss. Chef Glady is just one of those elements of Per Te that struck me as rather interesting. Within the first 10 minutes of being seated in the restaurant, I went from being uptight and wondering "Why did they put him in an open kitchen for God's sake?!" to feeling relaxed & remarking "Oh this feels at home indeed!". With all the elegance in the interiors of the restaurant, the casual nature of the kitchen staff might shock you to begin with. But when you start noticing the friendly exchanges between the Chef and the patrons, you know they have done something right.
Per Te (the Italian for "For You") is huge, to say the least, with a sprawling 3000 sqft area. There is a seating capacity of 150 people, with varied ambiences to choose from. The coffee lounge is vast and airy with a lovely wood fire oven in the corner. There is an elegantly decorated dining area with a fine view of the restaurant's open kitchen, or a spacious al fresco terrace seating for the open air lovers. The restaurant is located in one of the by-lanes of Jumeirah 1, taking up a cozy and quiet corner plot. This works nicely for the visitors who would like to dine in peace, away from the noises of the main streets. But because of this, Per Te becomes a hidden joint, relying entirely on its food and service to do the trick and spread their word. And there is justice done and served.
The primary reason I would go back here is this.
Per Te's Gorgonzola Salad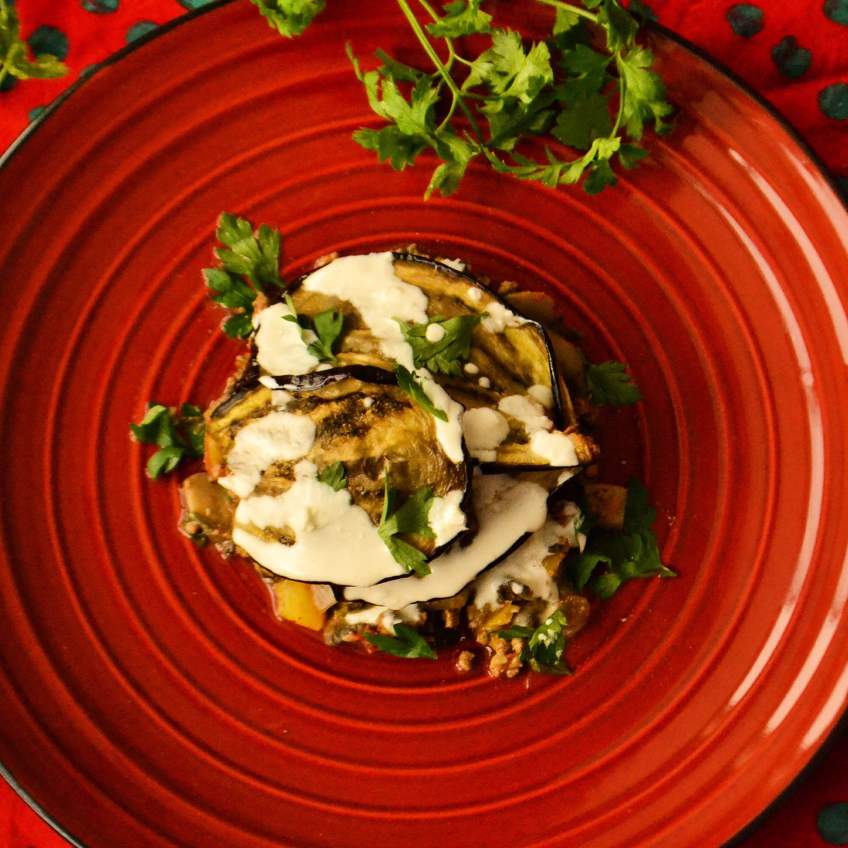 I'm not much of a salad person, as you would know from my blog. But a visit from my Mom almost always brings in a realization (whether I like it or not) of my expanding waistline or my inflating buttocks. Once these points get highlighted adequately, I go for a paradigm (albeit temporary) shift to the world of greens. That's when I have my tête-à-tête with salads. It was our server Massimo who suggested I try one of their green combos. I'm not someone who ignores a good advice. So I ordered the Gorgonzola e pere insalata, which serves mixed lettuce topped with gorgonzola cheese, pears and roasted walnut with a balsamic dressing. The salad was priced a tad high at Aed 43, but with every spoonful, I could swear that it was well worth the money. Without a doubt, this was the highlight of my meal. The antipasto classic, which was a sharing portion of starters including beef bresaola, spicy salami, rocket and parmesan, black sesame tuna fish, grilled vegetables, semi dried tomatoes, olives, focaccia, prawns wrapped with bacon and sun dried tomato pesto and buffalo mozzarella cheese came as a beautifully arranged platter, too pretty to fork over. Charged Aed 81, each element of the platter was well thought out in terms of flavors and presentation. The sun dried tomatoes were the most succulent I have had till date, the bresaola air-dried to perfection. A perfect platter to share some Italian cuisine love, if you ask me.
Now it goes without saying that the ingredients play a pivotal role in bringing out the true essence of a cuisine. Per Te has their dishes, especially the salads and starters, infused with some well sourced, high quality and artisanal ingredients which they sell in the retail corner of the restaurant and claim is unavailable for purchase anywhere else in the UAE. A bottle of Colavita chilly soaked olive oil soon found a place in my shopping bag.
The house specials came with a star sign in the menu. So we thought it apt to order the Fritto Misto, the Grilled Sea bass and the dish featuring Tiger prawns- all starred, of course. The Fritto Misto was a portion of mixed seafood and vegetables with rock salt and pepper served with pesto mayonnaise and lemon wedges. The FoodKissers were not a major fan of batter-fried seafood, so this dish failed to capture much of our attention. Grilled Sea bass with clams fregola and tomato salsa tasted about right in my opinion. The husband, who the dish was ordered for incidentally, thought it had a bit strong "fishy" smell and was a little over cooked than he would have liked. Within minutes of the arrival of the mains, Chef Glady himself approached our table to see if all was in order. I opened up my invisible score board and conveyed our thoughts on the food to him. His response made me mentally shred my score sheets. He explained with dignity his belief that seafood should not be scrubbed & washed much, so that it retains its raw and natural scent and flavor. While that explains the "fishy" smell that caught my husband's attention, Chef showed his humility by apologizing for the over cooked sea bass and graciously accepted our compliments for the brilliant salad, the Antipasto platter and the intensely flavored Tiger prawns swimming in its rich tomato sauce.
The dessert took our breath away. It was a splash of colors, a saga of textures and some sensational techniques all merged to create magic on a plate. On a closer observation, I realized that we are only talking eggs, cream, meringues and berries here. But the story was told with finesse and that's what mattered. Semifreddo- semi frozen dessert, was a 7/10 in my palette but a sure 10/10 for my visual senses.
So that was Per Te for me. I appreciate their friendly service and their varied seating ambiences and I absolutely crave for their gorgonzola salad at any given time of the day. I cannot possibly be wrong in sensing some more visits in the near future to try more of their mains and to dive deeper into their enticing salad and starter options. Ciabatta toast baked with wild mushroom & goat cheese next perhaps?
FoodKissed was invited to experience the restaurant's take on Italian cuisine. Everything that you read above are based on my experiences and opinions– honest and personal, needless to say!
P.S: Per Te has a vegetarian menu featuring eggless options for its patrons. Location- Villa #54, Street 12 C, Behind Jumeirah Plaza, Jumeirah 1, Dubai. Ph: 04 3446455.
A walking epitome of food-lust, permanently craving for chicken, cheese & chocolates of all and every form. A marketing and content writing professional living in Dubai with my husband, who has learnt to be the perfect side-kick in food explorations around the world. If you find me raiding the fridge at ungodly hours, I'm just inspiring my tummy.
Neenu Sajin
FoodKissed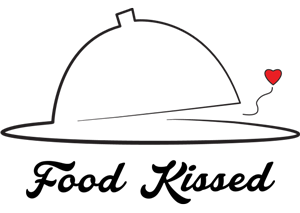 https://foodkissed.com/wp-content/uploads/2016/01/header_logo.png
300
213
https://foodkissed.com/wp-content/uploads/2020/05/IMG_3565-1140x1520.jpg
800
1067
Neenu Sajin
FoodKissed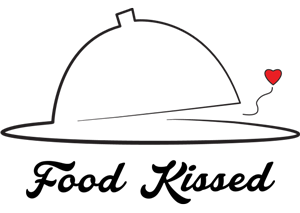 https://foodkissed.com/wp-content/uploads/2016/01/header_logo.png
300
213
https://foodkissed.com/wp-content/uploads/2020/05/IMG_3667-1140x1710.png
800
1200