For the love of those wings.
A unanimously agreed match made in heaven would be Football & Beer. In close competition would come the duo Chicken Wings & Beer. Realizing this blatant recipe for success, the Original Wings & Rings was created. And boy, they created it well.
The place I'm talking about, needs to be looked for. It is hidden in the concrete depths of DIFC, bearing the weight of floors and floors of office executives wrestling with their career goals. Once you find the doors with the bright orange logo and the fiery black bull peering down at you, walk right in. Especially if you are one of those above mentioned executives with some steam to vent.
Original Wings & Rings is a sports bar. But it doesn't end there. In fact, as the name suggests, they begin and end with their fantastic platters of Buffalo wings and onion rings. From the Spirits page featuring their bourbons and gins, the menu proceeds to Margaritas & Martinis, Specialty cocktails and Wine Medleys. The Buffalo Pitchers are priced at 140 dhs, the shots are a decent 40 dhs- the one that caught my attention was named the Buffalo Challenge (vodka, OWR Buffalo Med-hot, Salt, pepper). A little low on courage, I shall leave it to you to try it and get back to me with a comment!
With the caption commanding you to "Eat. Drink. Talk Loudly", we liked the ambience immediately. Huge TV screens showed the live game of Liverpool thrashing Everton. Our order consisted of Hand breaded Onion rings (Aed 34), Hand breaded pickle chips (Aed 30) and Gyros Quesadilla (Aed 40) for starters. When it came to Wings, we had to first choose from Traditional wings, boneless wings or tenders (crispy/grilled), pick the preferred flavor from a selection including buffalo, garlic parmesan, sweet & sour, roasted garlic, sweet bbq, lemon pepper, "crazy" and teriyaki. The last step was choosing the level of hotness you dare to explore – the naïve mild, mild-hot, x-hot or the downright blood curdling "atomic"! Since I needed my palate intact for future purposes, I requested for a plate of Crazy flavored boneless wings and a plate of Buffalo flavored traditional wings; both medium-hot (Aed 65 each). Okay, call me a coward. But only if you'd go for the atomic yourself and come to me with proof. And alive, maybe.
The feasting was promptly done. So it is only fair that the review be made.
The positives:
Divinely marinated and seductively succulent traditional wings. Pardon my dramatic usage of adjectives, this dish was pure WOW.
The curly fries were beautifully crunchy and a treat with the blue cheese dip.
Gyros Quesadilla – delicious and every bit worth its 40 dhs.
Hand breaded pickle chips are a good way to keep your wits and appetite in check under the stress of a nerve racking game.
The triple chocolate cake for dessert. A perfect finish to a spicy, hearty meal.
The Happy Hour from 4pm to 8pm giving special prices on selected beers, cocktails & shots, half price on selected appetizers and a cool 3.99 dhs/ wing. Great food, no bull indeed!
Tony (I hope to God I got his name correct), our server for the night who was one of the smartest chaps I have seen in the role. It was unfortunate he had to leave a bit early, I missed a snap with him. But when you drop in, ask for him- you will be in good hands.
The not-so-positives:
The hand breaded onion rings. While the wings take you to the next level of zing, the rings just don't do enough justice to having the place named after them. The batter was too bland for our taste and the onion rings were too big to be treated as a finger snack.
The portions made me cry. It was too much. I appreciate the value for money factor, but I'd rather if they gave lesser and charged lesser, for the simple reason that it would let me spare some tummy space to try the various offerings on their menu. I sought the menu for a platter that lets me get a small dose of their many amazing sounding chicken wing flavors. Alas, it was either an option of 7-8 wings of a kind, or a hike to OWR on their happy hours giving 3.99 dhs a wing.
This is not really a negative as it was their first time experimenting with the Movies Night theme. Tempting bean bags were lined up in a section of the sports bar facing a huge screen playing the Rocky sequels, back to back. It started off odd with the muting of the exciting football commentary to play the muffled sounds of the movie. But soon, owing to the pestering of the football lovers around, the lesson was learnt. Rocky turned silent and the football commentators hollered in arrogance. All the decorum (or the absence of it) was hence restored!
And so it was that a haven for wing lovers and spirit enthusiasts existed in the depths of DIFC, by the name of Original Wings & Rings. If their portion sizes/ menu options don't change by then, aim for the Happy hours and experiment with the many different flavors of traditional wings when you drop in. Boneless are boring, be a man and charge for those spicy, droolicious bony wings! And yes, as the signs say, remember to just eat, drink and talk loudly!
Original Wings & Rings is located inside the Liberty House, DIFC, Dubai. Ph: 04 3596900.
A walking epitome of food-lust, permanently craving for chicken, cheese & chocolates of all and every form. A marketing and content writing professional living in Dubai with my husband, who has learnt to be the perfect side-kick in food explorations around the world. If you find me raiding the fridge at ungodly hours, I'm just inspiring my tummy.
Neenu Sajin
FoodKissed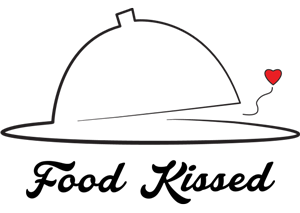 https://foodkissed.com/wp-content/uploads/2016/01/header_logo.png
300
213
https://foodkissed.com/wp-content/uploads/2020/05/IMG_3565-1140x1520.jpg
800
1067
Neenu Sajin
FoodKissed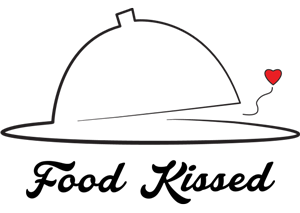 https://foodkissed.com/wp-content/uploads/2016/01/header_logo.png
300
213
https://foodkissed.com/wp-content/uploads/2020/05/IMG_3667-1140x1710.png
800
1200