FUN FOR THE WHOLE FAMILY IN RAS AL KHAIMAH
Ras Al Khaimah Tourism Development Authority Celebrate World Tourism Day with a FREE Community Event on

October 22nd and 23rd

 
Ras Al Khaimah – UAE – 
20th October 2015
: To celebrate World Tourism Day, Ras Al Khaimah Tourism Development Authority, in collaboration with the National Council of Tourism and Antiquities (NCTA) will host a
FREE community event
, open to all UAE residents on 
October 22-23, 2015

 in Al Marjan Island
.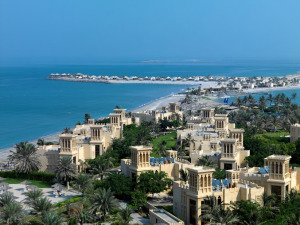 The public event will run
daily from 

2:00pm until 10:00pm
 with a programme of fun-filled activities and family entertainment for visitors and residents of Ras Al Khaimah to enjoy.
Visitors can experience a range of authentic Arabian activities, including a Cultural Village complete with henna artists, Arabic story tellers, and cultural dancers to name a few. Families looking to entertain young children for the weekend can enjoy a dedicated Kid's Play Area, featuring seven sand sculptures to represent each emirate and an outdoor cinema, showing classic family movies.
The event will end in a spectacular array of fireworks across the starry night sky.
About Ras Al Khaimah
Ras Al Khaimah is just a 45-minute drive from Dubai International Airport and is the perfect getaway for business, leisure, adventure, and luxury travel. Visitors to Ras Al Khaimah will enjoy idyllic sojourns on terracotta deserts, white sand beaches and resorts, adventure activities including water sports, micro-lighting, mountain climbing, kayaking, as well as an eclectic selection of international gourmet experiences and world-class spas.
To learn more about Ras Al Khaimah visit:
"RAK Tourism" iPad/iPhone App
This press release was sent to FoodKissed so as to be shared to the blog's readers and social media audience. All above content belong to RAK Tourism Development Authority and it's media agency, Grayling. Please feel free to get in touch with FoodKissed in case you have any clarification/objection. Thanks for reading!

🙂